So what does it mean to upgrade vs update a space within your home? Update by definition is to refresh a space by maintenance and/or aesthetics. Upgrading is to change a space by the quality of materials and/or designing a new space plan altogether.
As seen in our video post this week, bathroom remodels vary in cost and materials. They bring not only enhanced beauty but also enhanced functionality. Given their importance, Bathrooms are amongst the largest factors in determining a home's value. So taking a half bath and converting it to a full, adds value in itself. Of course, if you are adding a bedroom, consideration to the updating of the current working bathroom that will support the number of bedrooms will only increase the functionality and worth of the space as well. Whether you want to upgrade or update, making the right changes cost-effectively can make a huge difference in both areas.
So how can you know whether you are looking to upgrade or update? It's pretty simple. If you have a space that is functional to your needs but just needs a refresh, you might be best to updating. New fixtures, lighting, maybe cabinets or color, and it could feel like a new space. On the other hand, if you're thinking the space isn't functional to your needs, an upgrade To the space plan may be in order. From re-designing to re-construction, this may be your path. It all comes down to what you're starting with and what your goals are.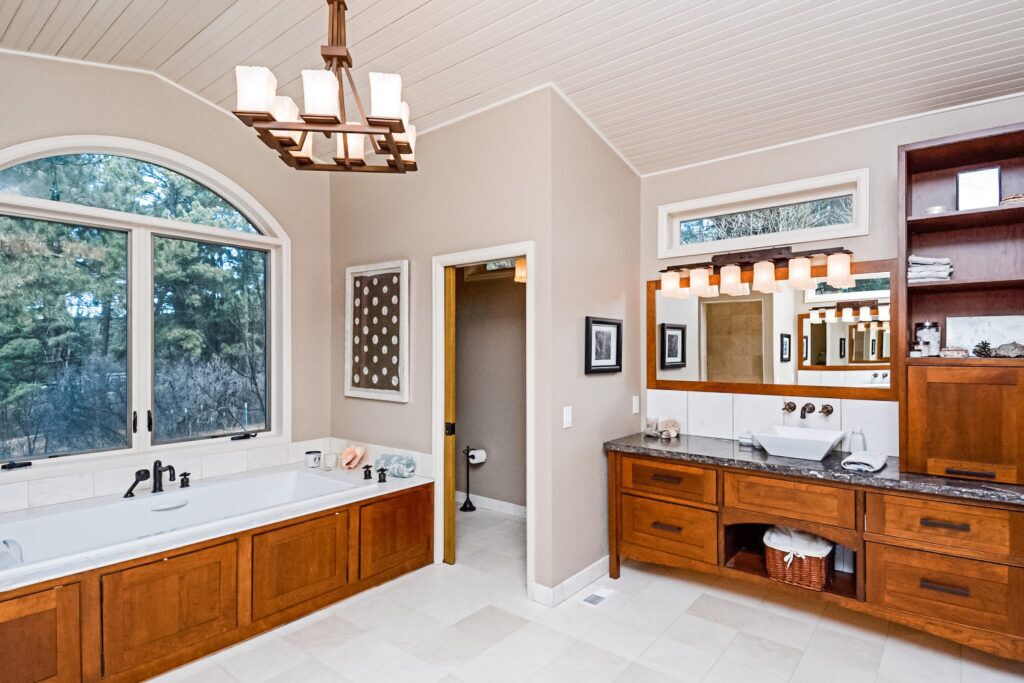 A large part of remodeling a bathroom is choosing the right materials and fixtures. Whether you prefer marble, or hand blown glass with polished nickel finish, the options are endless! Selection of materials and space planning can be daunting. Reach out to us today for a FREE PHONE CONSULT and lets start creating a design and plan that meets your budget and goals while enjoying the experience all at the same time!
The photo below is an excellent example of a JLID DENVER Master Bathroom project we accomplished thru a well executed designed space plan and upgraded "His and Hers Master Bathroom". High-quality materials were used throughout this Home addition such as marble and granite with semi-custom cabinetry and oil rubbed bronze fixtures. The countertops are fossil taupe (yes there are actual fossils within the stone!)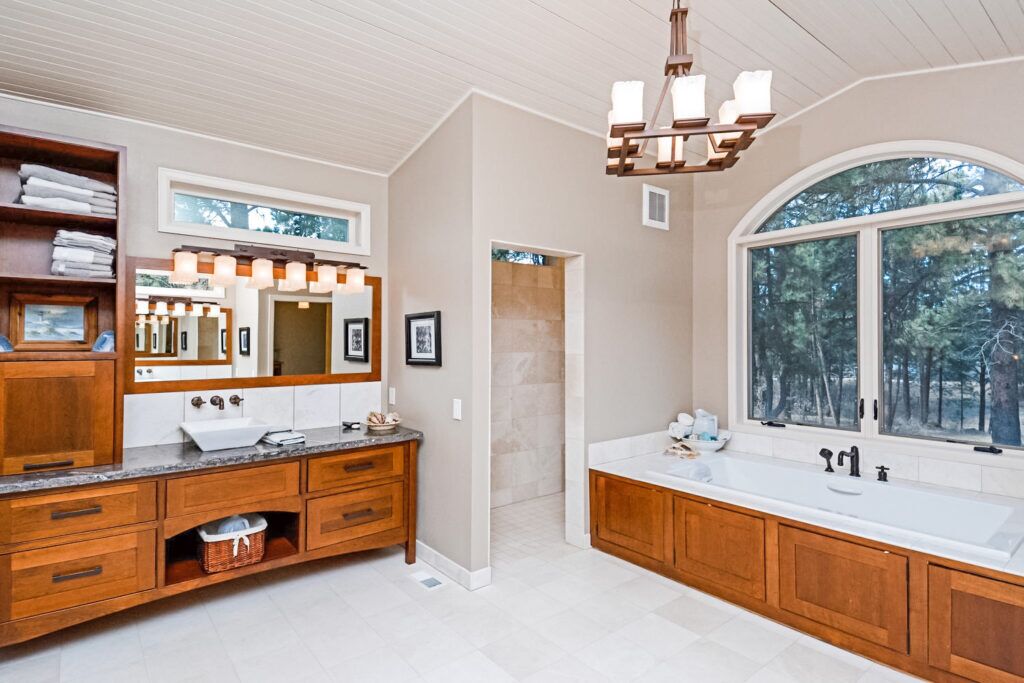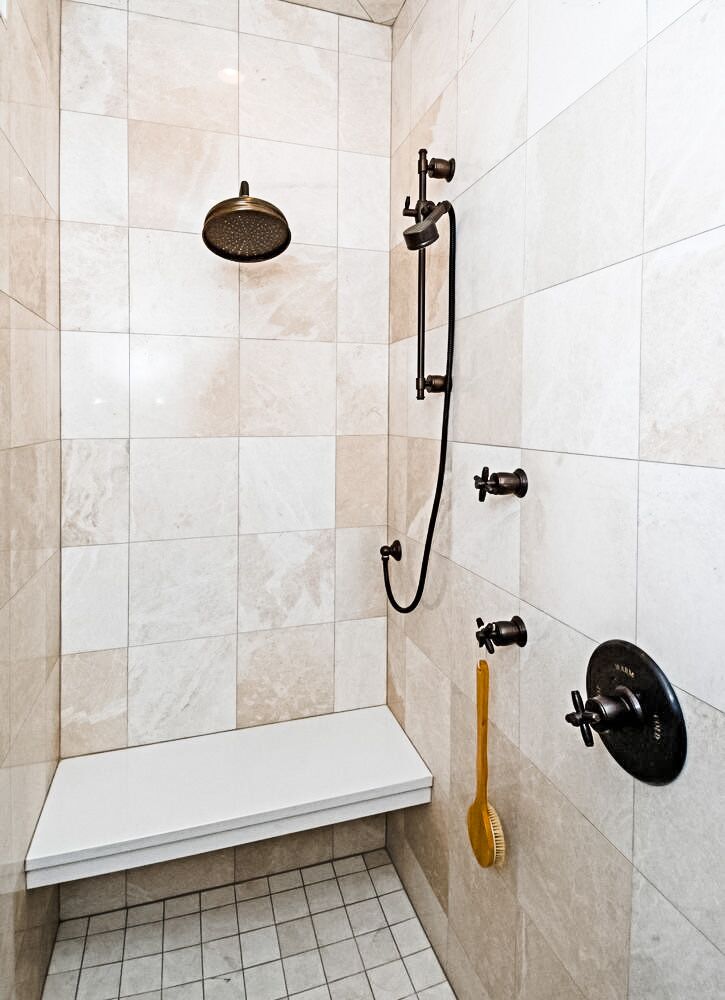 Functionality is just as important as aesthetics, so keep that in mind! Considerations to current and potentially additional storage is ideal when updating or upgrading any space. There is no such thing as too much storage space. In our project showcased here, we installed plenty of cabinetry on both sides of the space plan with a "his and her" dedicated space including ample storage.
Check out our social media throughout this week as we will showcase transformation processes for this project as well as some others where we define an upgraded vs updated bathroom. We will also reference the National Association of Realtors on the impact of Home Remodeling on home value as it pertains to Bathroom Remodels.
Whether you are thinking of upgrading or simply updating…you can always get Fresh, Creative, and Innovative ideas from a Professional on ANY budget with a JL Interior Design consult. Contact Us to reach out to Jenn today.
Have a wonderful and prosperous week!
Jenn and the JLID team