Hello and happy June from the JL Interior Design Team! We are honored to have been featured on The American Dream TV as well as getting interviewed for Colorado's Best Kitchen's Magazine! Take a minute to watch this video to see Jennifer's former home, and how she was able to profit $100k in 3 years using her own skill-set and style; and if interested, pick up a copy from your local store's magazine section to read a one-on-one interview with Jennifer about Design to Sell Staging.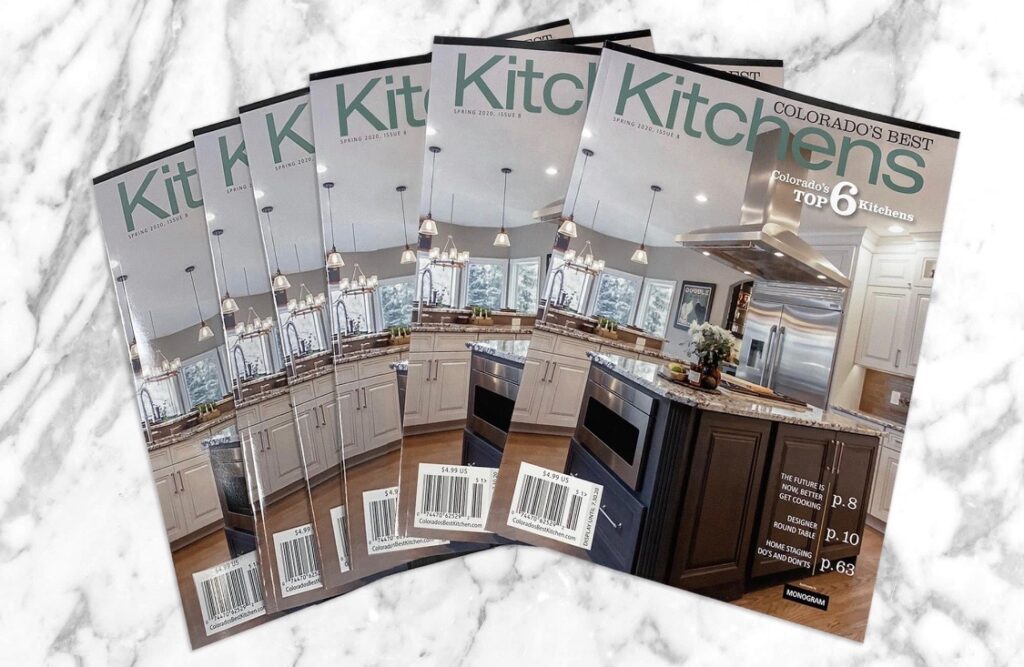 Link to the Digital Magazine Issue: https://www.coloradosbestkitchen.com/spring-2020
What is Design To Sell Staging?
With different buzzwords coming out each week in our industry, it can oftentimes be difficult to keep up with the trends and meaning behind all of it. Today we are discussing one of the most important forms of Interior Design, Design to Sell Staging. Now, this is simple enough, it's designing a home through staging and proper utilization of space to show a home's maximum potential, allowing for faster rental and/or sale by increasing home values….it's a win-win all the way around for any real estate professional and homeowner.  It also gives a potential buyer the chance to feel themselves in what could be their new home, by accentuating the home's character, versus an empty or a space that's overrun with personal effects, both of which is generally overwhelming for buyers.
This is where an experienced designer and/or stager comes into play; a necessary part to finding that perfect balance. The amount of work that goes into designing a home is sizable, think about it…there's how many thousands of styles of light fixtures, paint colors, and what about that kitchen back-splash?! On the flip side, how are the soft furnishings and decor accentuating those hard elements where much of the homeowners investment lies? 
Dollars and Cents….What's the Cost and Return? 
The numbers are what most people want to hear; what is the investment that might get that return? It's our experience that homeowners can expect to spend anywhere from $300 to $3,000 depending on the level of service. The National Association of Realtors found that homeowners can expect a return of up to $400 for every $100 dollars spent on professional staging, which is a pretty sizable ROI in the home market. The process generally takes anywhere from 2-4 weeks. This allows for scheduling of any maintenance and/or finishing of interior projects. After that the home can be properly staged and sold! If you are looking for top dollar for your home in today's market, experts across the board recommend Professional and Certified Designers and Stagers to get the job done quickly and effectively.
If you would like to learn more, feel free to contact us through our "Contact Us" tab above! 
Sources:
McGrady, V., 2015. 7 Pro Tips To Help Your Home Sell Faster, For More Money. [online] Forbes. Available at: <https://www.forbes.com/sites/vanessamcgrady/2015/11/04/staging/#5bb2e76350c9>.