As we brave the COVID-19 Pandemic, many of us are working from home when and where possible. We wanted to highlight a few tips and tricks on how to have a productive home office space, as well as one that fits your learning style. Keep reading to learn more about Home Office Design and Productivity.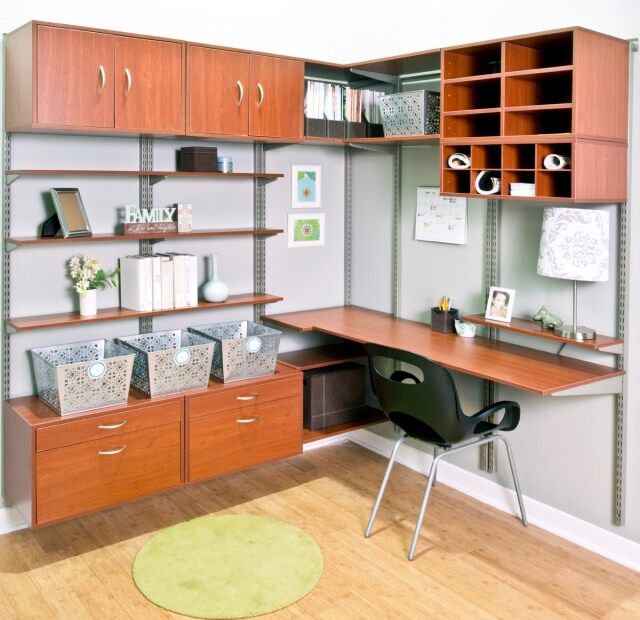 Now, all of us are different in what we like, what colors we prefer, etc. So it's important to take some time for self-reflection, and determine what it is you are really looking for. Proper organization is very important, but so are the colors and textures that you choose as they can affect productivity as well. So you MUST figure out how you work and learn, and then you can determine how to bring those two together.
Now there are 3 types of learners: visual, auditory, and kinesthetic. For some, it's a combination of the three. Visual and Auditory are pretty self-explanatory, some learn better seeing/reading information while others prefer to hear the information. Kinesthetic is not a fancy workout, but a word that, in our context, means the combination of. This is a hands-on learner, where hearing/reading/writing all play a part in their learning. This is the person who learns by doing.

You might be asking, what does this have to do with my home office? Well, it drastically affects how and what you should use as parts of your home office. For our visual learners, if something needs to be done, it's best for it to be out on the desk, ready to be started, that way nobody forgets. For an audible learner, sometimes the best route is to record yourself, telling yourself what the goals are for the next business day, and at that point replaying it the next day to know where you are and what needs to be done. Kinesthetic is the type for out of sight, out of mind, so while organizing is good to keep things arranged, we don't want to get too bold as if it's not present, it's not getting done.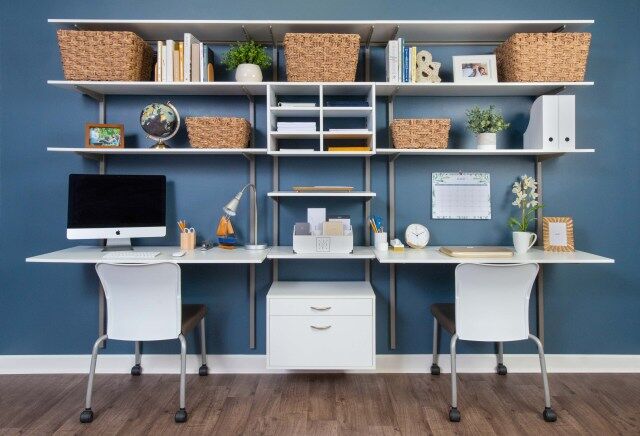 Things like labeling (our personal favorite here) your things and areas, will make life much easier, and give you a sense of control over that space. Proper trays or baskets can make a huge difference. If you're a visual person, you'll want clear storage trays so you can see the contents. For Audible or Kinesthetic, texture and color can make a huge difference with muscle memory. There really can be a science to it all!
Another thing to keep in mind while designing or organizing your office is that you want to be within arms reach of the things you'll use most. Your files, laptop, phone, lighting, pens, paper, all those things that will get regular use need to be near you so as not to cause unnecessary distractions and movement that might just kill the creative vibe. With that, we have to say….Clutter-Free is very important. The goal is to have your desk empty up top outside of the things you're working on.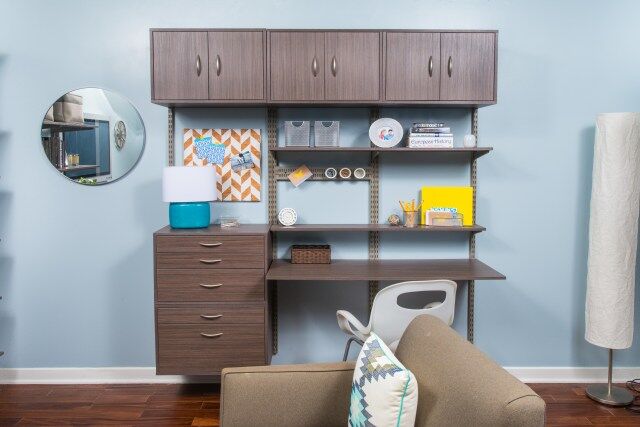 The last major tip we have is to use all the space you can! When it comes to a workspace, we want effective without clutter. Productive but not messy. Ways you can achieve that are by using all the space you can! Whether you're using the extra closet or the garage, big or small, you can create your own space with means like Adjustable WorkSpaces (which we'll talk about more this week so don't miss out). You don't have to have a dedicated office to have a home office space. So eliminate that fallacy from your brain immediately. We can create a workspace almost anywhere, so if you're wracking your brain, contact us below for a consult and we'll be happy to help.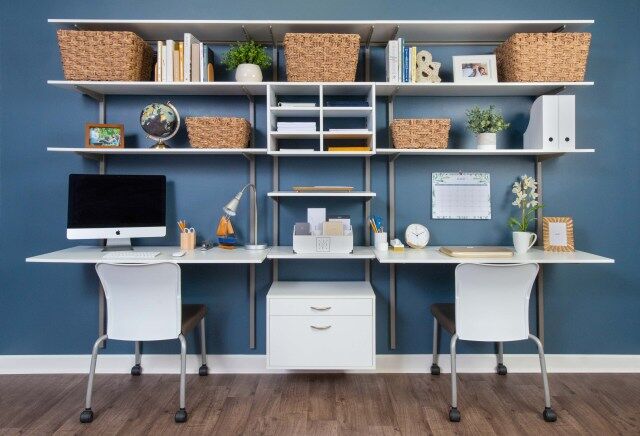 This week we'll be passing out tips and product highlights that can aid your home office design and productivity. Adjustable WorkSpaces is something none of you will want to miss! So keep an eye on our social media this week. We'll be going over ideas that can up your productivity while lowering your stress levels, what we call a Win-Win.
JL Interior Design offers Organizational Consults and is a licensed member of the NAPO (National Association of Professional Organizers). Whether Organizing or dedicating a space to Home Office Design, we can help! Contact us here to schedule with Jenn and get your design needs taken care of without breaking a sweat! We're here to provide Fresh, Creative, and Innovative ideas for ANY budget!
From the JLID Team,
Thank you, and Have A Great Week!