As we navigate quarantine, we might be finding that our homes aren't as efficient as we would like them to be; or that we don't have the control over our devices that we should. Smart Technology is something that anyone should consider; especially when redesigning or building your home. From a development, sales, and efficiency standpoint, smart tech is a great way to add value, function, and control to a home. The best part of all this….the incredible amount of Options.
There is smart technology for any part of your home. Most of us are aware of the types related to lightning and temperature control, but there is so much more than that. Many applications are installed accessories, but there are now a number of options to make any device a smart device. The question to ask yourself….How much control do I want?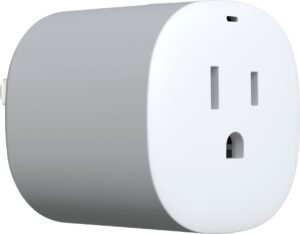 The first smart tech recommendation we have is the Samsung Smart Things Wifi Smart Plug. This nifty little gadget is super affordable (about $15-$20) and acts as a control switch for any of your devices being plugged directly into the wall. Not only can you control when the device is on, but also has power usage reports, IFTTT connectivity so that you can have the XBOX and TV turn on at the same time if you would like, send a text alert to your phone when your kids do, and so much more. It can be used for nearly any device and that IFTTT connectivity is huge! There are others out there, so Samsung isn't your only option, but for quality and price, we definitely recommend it.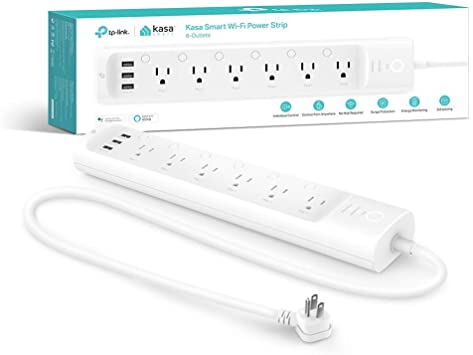 Another great option for turning any standalone object or device into a piece of smart tech is a Smart Power Strip. These primarily have the same function as the Smart Plug, but certain ones like the TP LINK can be voice-controlled, monitored by phone, and much more. Kasa is the maker and has tons of cool smart-home tech products that can be linked together to make life that much easier. These can be found on Amazon (Yay Prime!) for a really affordable price. It's worth noting they also have USB ports that can be smart controlled, so no wasting a plug. For a space like a bedroom or living room where you may have ample lighting, this is a must.
The next smart tech rec. is especially for any remodel, renovation, or build. It is from Brilliant Control and it is a game-changer. This lightswitch style device can connect to Thermostats like Nest, speaker systems like Sonos, and more. It also has a LED touchscreen to access controls or even view who is at your door with other services. Brilliant Control is a little on the higher side when it comes to cost, but that comes with benefits.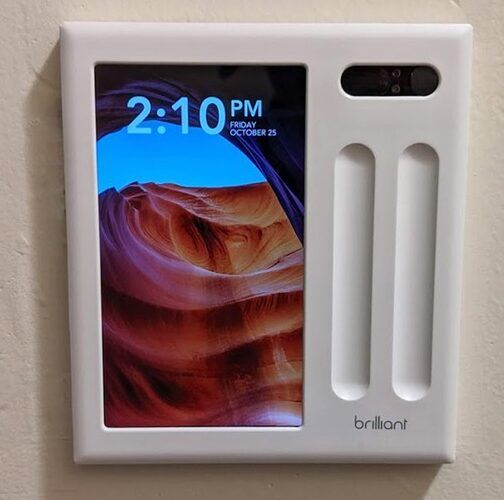 There are several styles to choose from with different functions, all relatively easy to install. One of the selling points is the ability to link services like Ring or Simplisafe. Their website will allow you to compare models to see which one would be best for you. Another tip is to check out their sales. Pretty regularly they offer discounts on 7 (sometimes 10) or more controls, which when building a home or building, can make a big difference. As time goes on, we will see devices like these begin to be the norm for our room controls.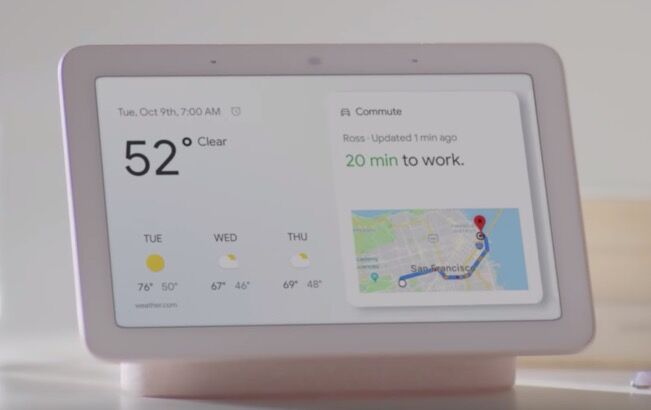 A great option for someone wanting to bring their smart home tech altogether is the Google Smart Hub. This is a device much like Brilliant Control's but is more free-standing. A simple addition to any home; whether you have only smart lighting or thermostat or the full gamut of a speaker system, curtains, and appliances, Google Hub can control it all. This is also a very affordable option, starting around $89. It can also be linked to things like Firesticks to control what you're viewing on your TV from one handy screen-based remote. Of course, Google Home can be connected allowing control through the whole house, similar to Alexa.
Do you have any products you could see yourself making Smart? This is a very small and nowhere near exhaustive list of some of the options for smart tech outside of appliances that exist. We would love to hear your thoughts on how smart tech has improved your home. With JL Interior Design, you can have Fresh, Creative, and Innovative ideas from a Professional on ANY budget.