Vacation Rental Interior Design Ideas
The first thing that comes to mind when planning a vacation is accommodation. Opt for a vacation rental home if you don't want a fancy hotel experience. On sites like Airbnb and Vrbo, you find a plethora of magnificent dream houses. You may wonder, how can you compete with that as a rental owner?
Vacation rental interior design is much like staging design. In both, you are designing to sell a place. Today, we'll give you tips and tricks to stand out amid the fierce internet competition!
Why is it Important to Spend time Decorating a Vacation Rental
If you think decorating an Airbnb is the same as designing any other house, think again! Vacation rental interior design should be a temporary haven for vacationers.
After all, the whole point of a vacation is to have fresh experiences every day. And the accommodation is where the adventure starts and ends. So you must ensure that your guests get the most out of this time of day inside your place. Yet, you also want vacation home decorating ideas to sustain the damages of renting it out.
Remember that happy guests leave good reviews, which means more bookings. And the more features you offer, the more you can charge. And the profit cycle doesn't break.
Tips for Decorating a Vacation Rental
We're looking for three things in a rental house: comfort, function, and style. You want your guests to feel at ease. They rent a house rather than a hotel for the comfortable, homey atmosphere.
Yet, they still do not want to feel at home. Avoid putting unnecessary everyday tools that will be useless during a holiday. Vacation rental interior design should be appealing and reflect the intriguing surrounding.
Why would they want to rent your property? It provides a new experience on the inside as much as the new places to visit on the outside. Give your spaces a unique touch without going overboard. You don't want to overwhelm your guests.
The more people you accommodate, the more you earn. So adding a bed sofa is an excellent idea. But don't think of sleep time alone. Let's say you have enough sleeping space for eight people. Then you must make sure that all these eight people can fit in the living area, as well as in the dining area.
Furniture selection should be about functionality in mind. Since you expect short-term visitors, you want a unique style that is not too expensive. Choosing brand furniture also depends on your intended audience.
We recommend making a list of all the furniture you will need. Choose a core piece for each room and base your other selections on it. Don't be afraid to mix and match; it will add interest to your space. Seek for that Instagram-worthy corner!
Here are the crucial vacation home decorating ideas:
Add a theme to the space. Your temporary home shouldn't be boring. Don't be afraid to add an accent wall, a specific character, or an attractive wall piece. Think of the type of guests that might be visiting the location of your house. Choose your theme according to this type of people.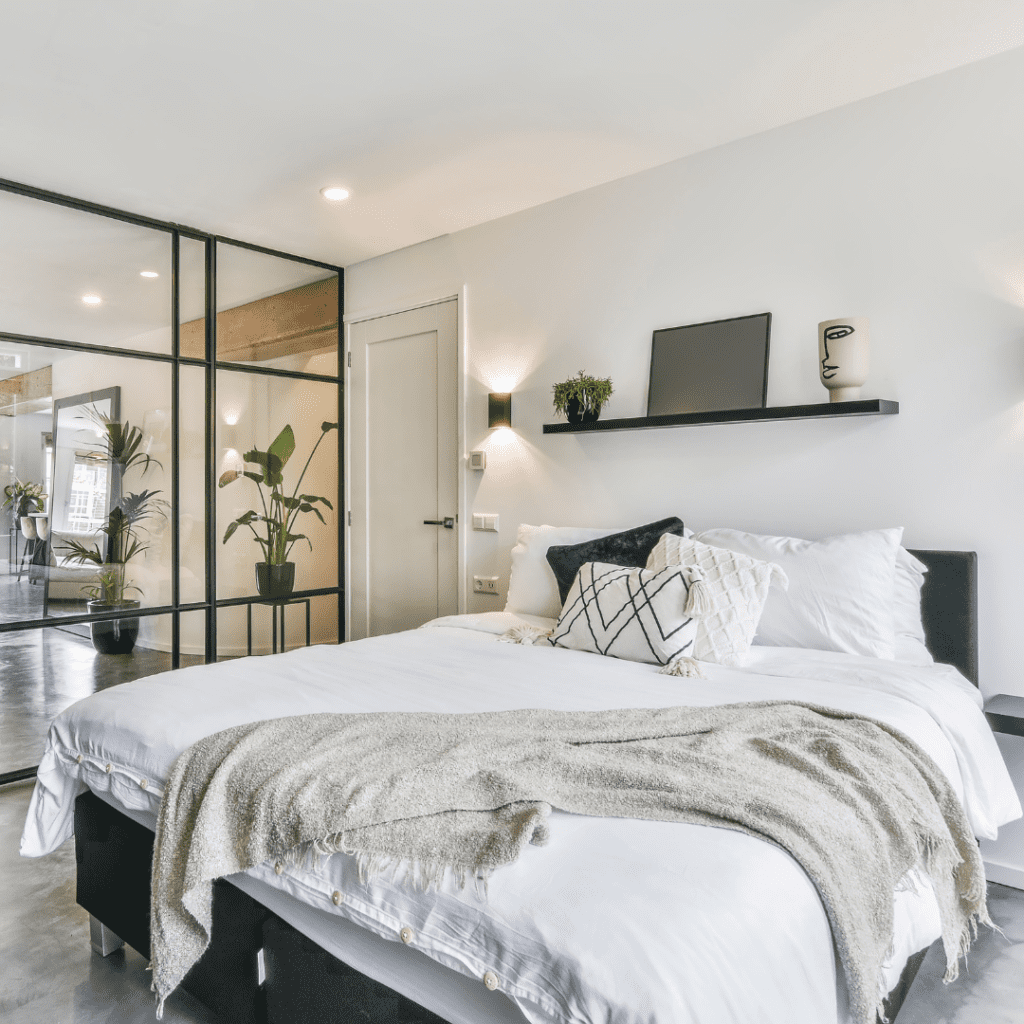 Comfortable White Bedding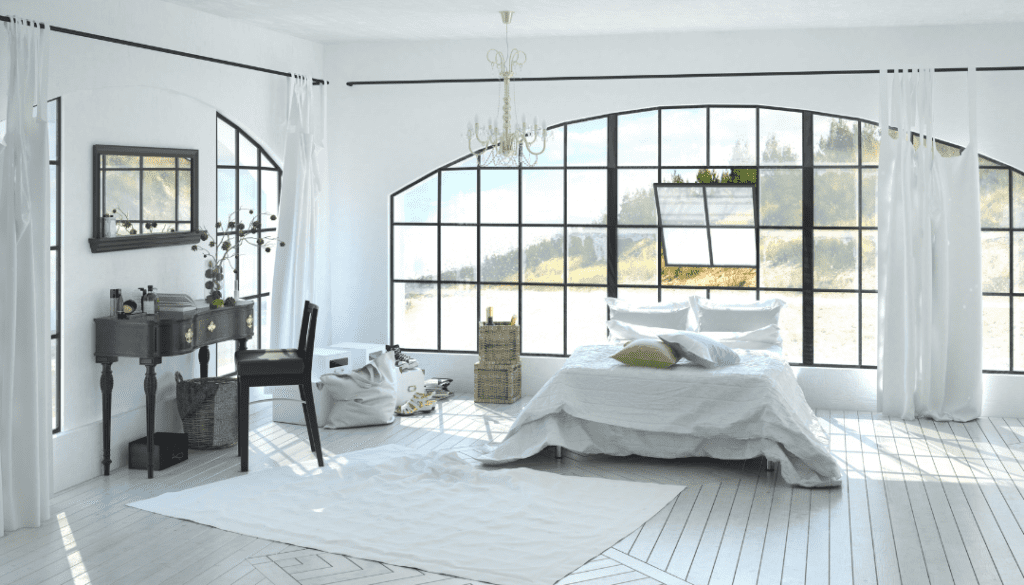 Always make sure that your bedding is comfortable. Your guests need to rest well from their daily escapades. Otherwise, you will have dissatisfied visitors. White bedding is the safest option for easy bleaching.
Your guests stay for a few days or weeks, so you only need the essentials for the kitchen. There's no need for extra storage space or cabinets. It will also make it easy for you to clean up between guests. Check professional organization solutions for a decluttered interior.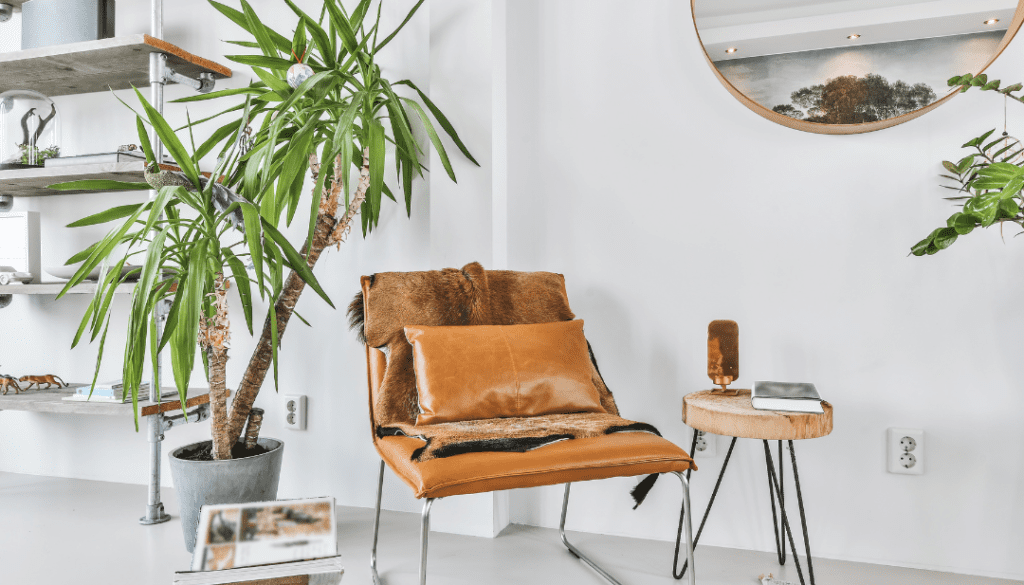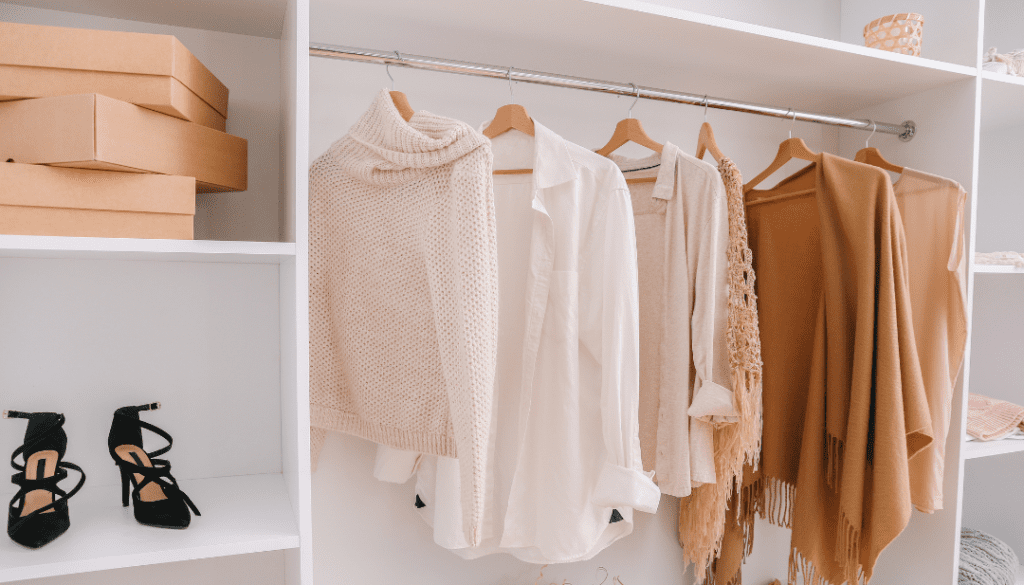 One of the main mistakes in decorating an Airbnb would be the absence of a coat rack. You have visitors who are leaving the house every day. Offer organizing tools such as luggage storage and hanging racks. It will keep your place organized.
You can never go wrong with choosing greenery in interior spaces. Well, more or less. Vegetation gives freshness and purifies the air. But, with visitors coming in and out, you must ensure that the plants do not need plenty of care and watering.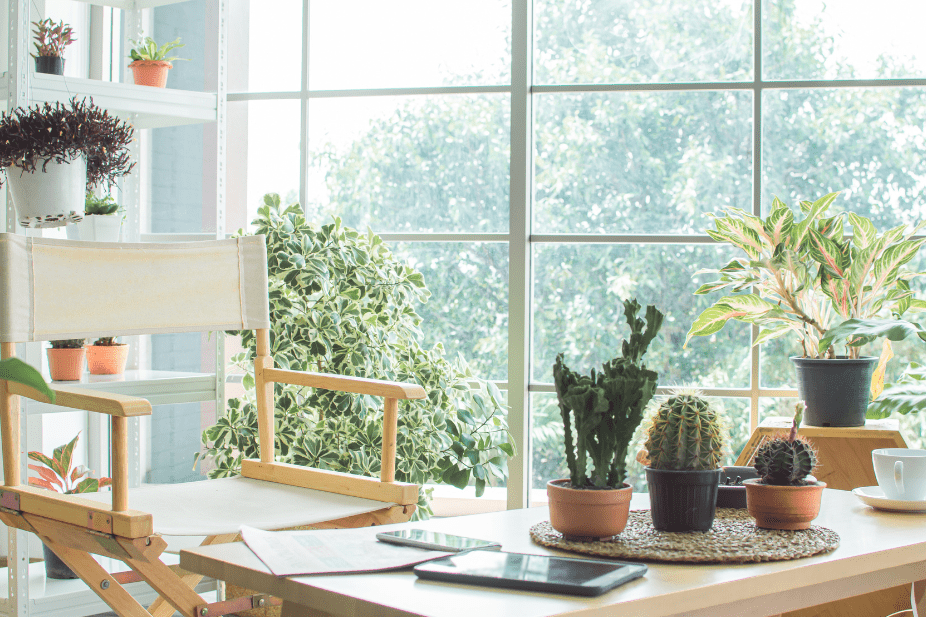 Where is your Vacation Rental Located?
Location is important. People are renting for two main things: a beautiful space and a convenient location. Take into account when decorating an Airbnb the character of the neighborhood.
Is it a beach house on Miami Beach or a cabin near Aspen? To maintain heat in cold areas, consider wooden furniture and flooring. Think of how your guests will spend their time in front of the fireplace on rainy days.
You want to offer a warm cozy feel with a touch of hotel luxury. For a beach house, use lighter materials. Make an effort to open the room to the outside, especially if the view is appealing. Consider the calming effects of a sea breeze to make the room feel cool.
Make sure you take full advantage of the location of your place as much as possible. If you have an outdoor patio with a nice view, add proper furniture, lighting, and fans to make it usable all day.
Finally, put yourself in the shoes of your visitors. What would you need as a visitor for ultimate comfort?
Consider luxurious bedding and coffee tables. Offer as many open outlets as possible to recharge devices. These little details make all the difference!
Check out these fantastic vacation rental decorating ideas!
Cosmos House is in Puerto Escondido, Mexico. The architects focused on blending the interior with the outdoor nature.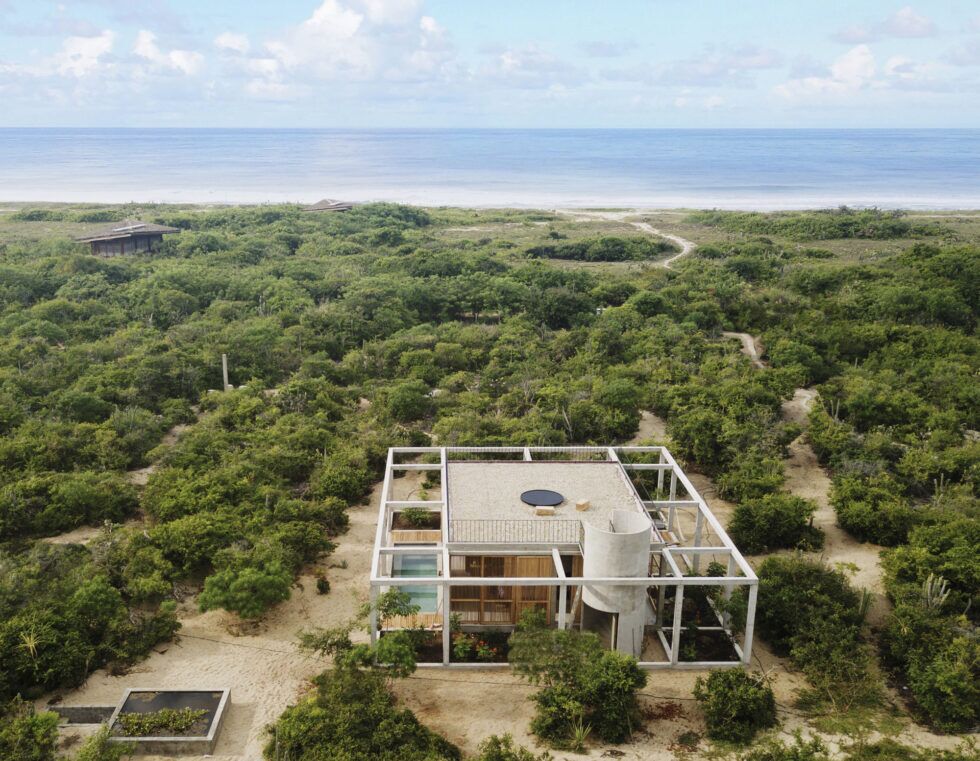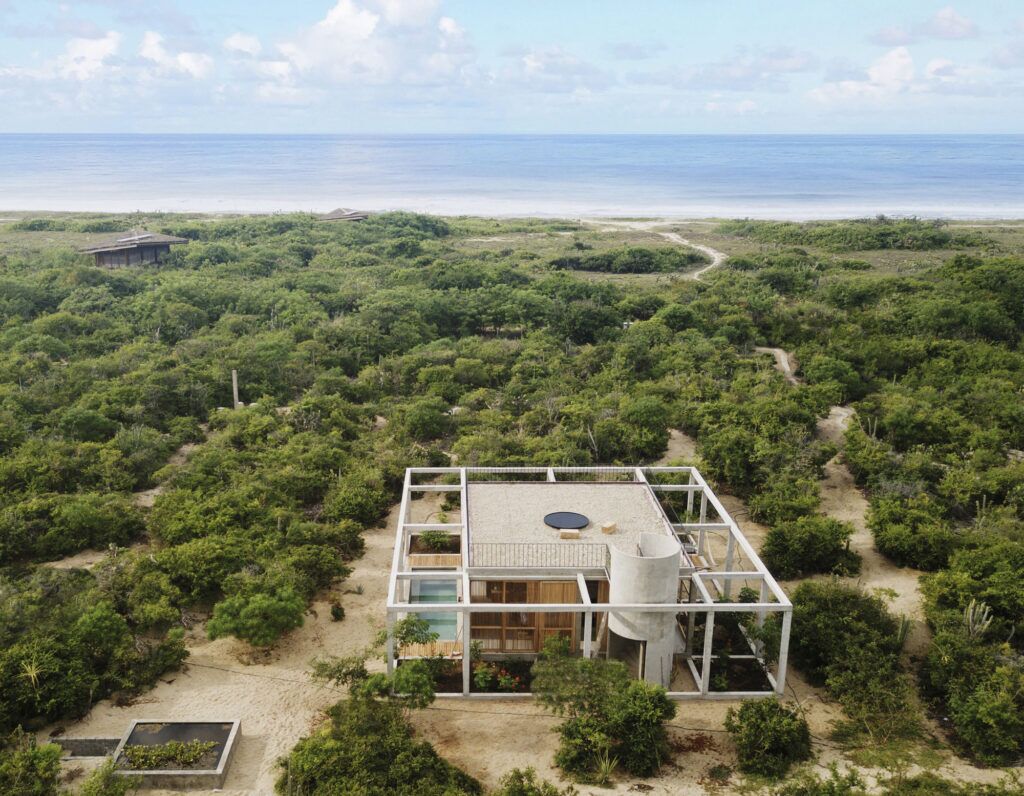 Taos Mesa Studio Earthship is a unique house in the desert mesa outside Taos, New Mexico. The space blends design with efficiency while focusing on sustainable architecture.